Message from the President
For Further Evolution by Business Expansion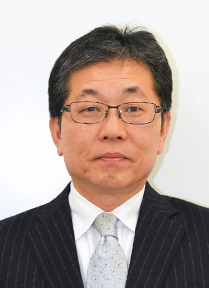 Teijin Medical Technologies Co., Ltd., has been established, taking over the bioresorbable osteosynthesis bone fixation business of C.I. Takiron Corporation, in order to accelerate the transformation strategies in the healthcare business, as indicated in Teijin Group's mid-term management plan in 2017-2019, 'Always Evolving'.
Within the Teijin Group, Teijin Pharma Limited, which plays a primary role in the pharmaceutical business and home healthcare, and Teijin Nakashima Medical Co., Ltd., which develops, manufactures, and sells joint prostheses, have expanded business in the field of healthcare. As a member of the Teijin Group, we are aiming to increase sales by strengthening ties with these other group companies.
By combining our own technology with the polymer chemistry-centered material technology owned by Teijin Limited as a core element, and design and processing technique owned by Teijin Nakashima Medical Co., Ltd., we are committed to promoting the development of advanced medical devices, developing new implantable medical devices, and further contributing to this field and expanding our business.
July, 2017

Harumichi Numamori
President, Teijin Medical Technologies Co., Ltd.